PAPPELINA SWEDEN
PAPPELINA - Vera Reversible Runner - 70x300 - Ochre & Vanilla
Regular price
$721.00 SGD
Regular price
Sale price
$721.00 SGD
Unit price
per
Sale
Available To Order
NOTE: If Out Of Stock/Sold Out - and Standard Size We are Able To Order With 2 Week Lead Times - Send Us An Enquiry With The Size and Style You Are Looking For. 
[send enquiry to: - sales@danishdesignco.com]
VERA was launched in august 2002. With confidence that this was a timeless, simple, playful, and contemporary pattern, 8 colors were released; Black, White, Red, Green, Blue, Nougat, Orange and Grey. 3 of which colors still today are the same as back then, Black, Red, and Orange.

The Vera reversible rug by Pappelina is suitable for indoor and outdoor use. Made from PVC plastic, the rug is particularly resistant to dirt and moisture, making it very easy to care for. However, the material is soft and provides a pleasant feel under the feet.
Since 2002 Pappelina has sold over 150.000 VERA rugs worldwide and still today, the Iconic "Vera" design brings a lot of joy to many homes around the world and is the number 1 bestseller for Pappelina.
You can find Pappelina products in over 45 countries.
We still weave our rugs in the same weaving mill. Production costs are higher compared to many other countries, yet the goal has always been to create a brand name that stands for quality and pride. This is best achieved by weaving the rugs in Sweden, where the traditions of weaving are roo­ted and with craftsmen that have been brought up by generations of weavers.

Plastic rug for indoor and outdoor use, made in Sweden. Made of Swedish manufactured, certified phthalate free PVC ribbon, woven on traditional looms using wooden shuttles. Reinforced, welded edges for strength and durability. Very practical and easy-to-care-for, hand or machine wash at low temperature 30°C/85F, no spin.
A rug from Pappelina is exclusively woven from the purest plastic ribbons made in Sweden. Our plastic rugs contain no phthalates nor hazardous substance. We guarantee this by using only Swedish plastic raw material sourced from Gislaved Folie AB, a company that is certified according to the international standardizations ISO 9001 and ISO 14001.

The plastic we use is approved for use in the food industry and to produce toys in both the EU and the US. PVC is a plastic that can be melted down and recycled. But since it is not possible to guarantee that recycled plastic is completely non-toxic, as virgin material always is, we choose to manufacture our rugs with new Swedish raw material.
Measurements may vary ±4% due to the weaving process. Thickness 5 mm/0.2".
Material 92% PVC and 8% polyester varp.
Bio edition material* Bio-attributed PVC made of tall oil, BIOVYN™ by INOVYN.

Vacuum your rug regularly.
Hand or machine wash at cold temperature, max 30°C/85F.
Do not spin.
Do not tumble dry.
Do not damage the welded edges. Do not fold the welded edge as it may crack.
Evenly stretch edges whilst wet.
When hung to dry, please use a wide bar or several lines.
Rinse off ketchup immediately, do not rub!
Use an appropriate sized washing machine. Rule of thumb is max 70 x 250 cm rug for a 6 kg washing machine.
Share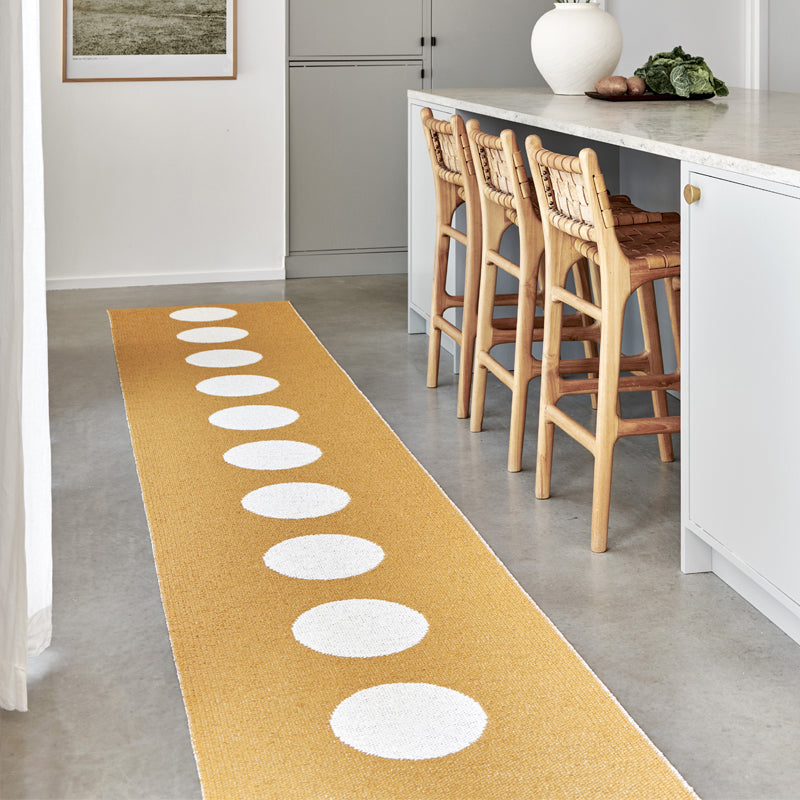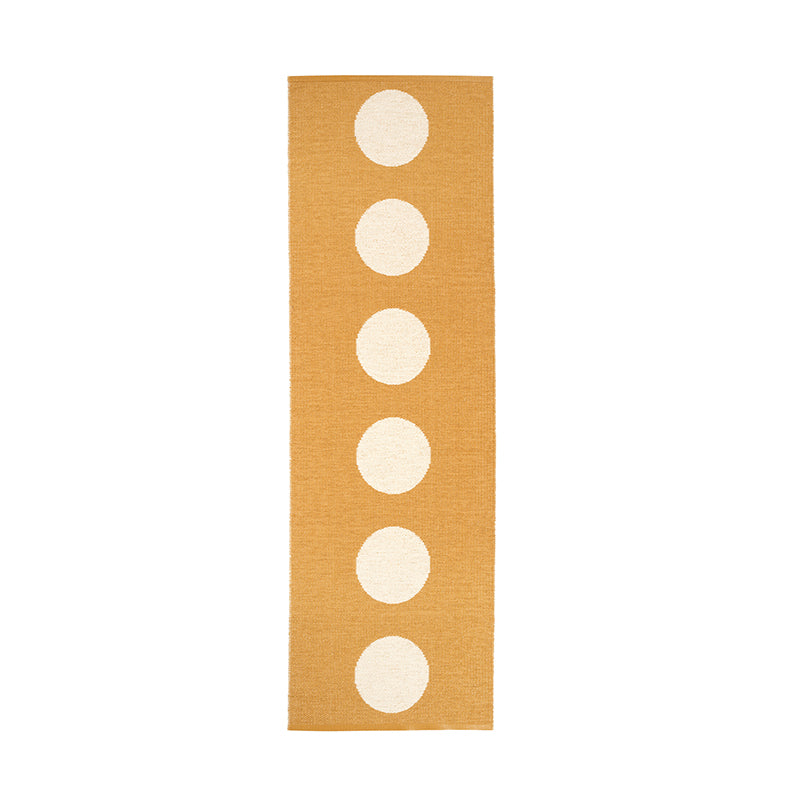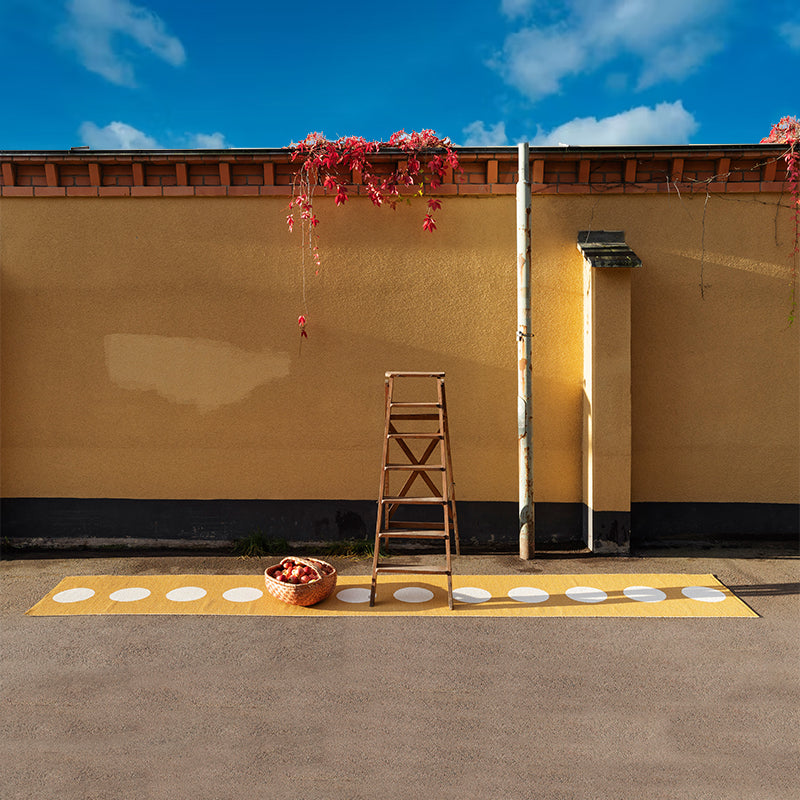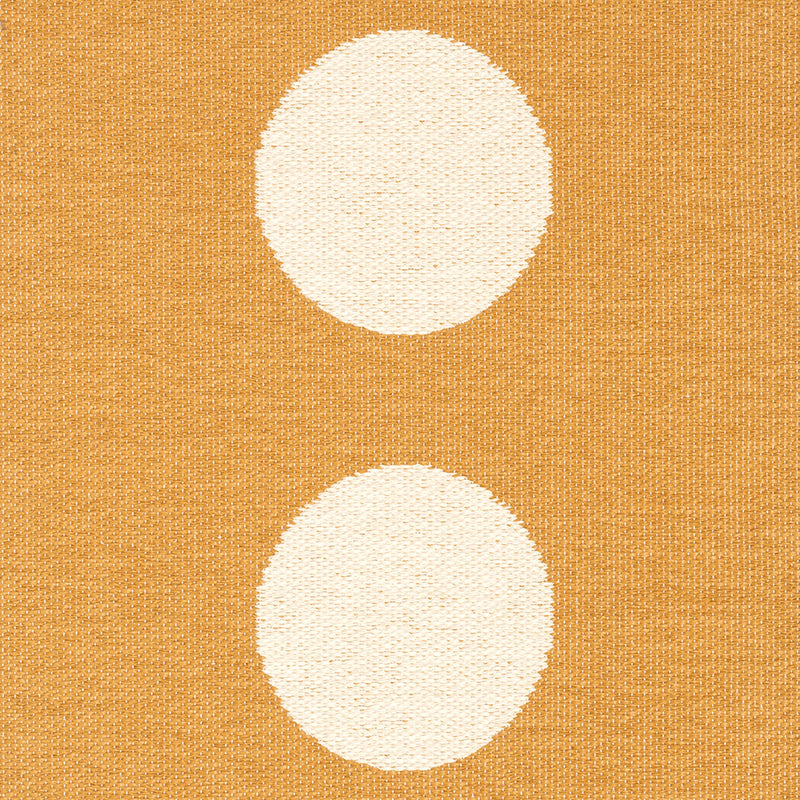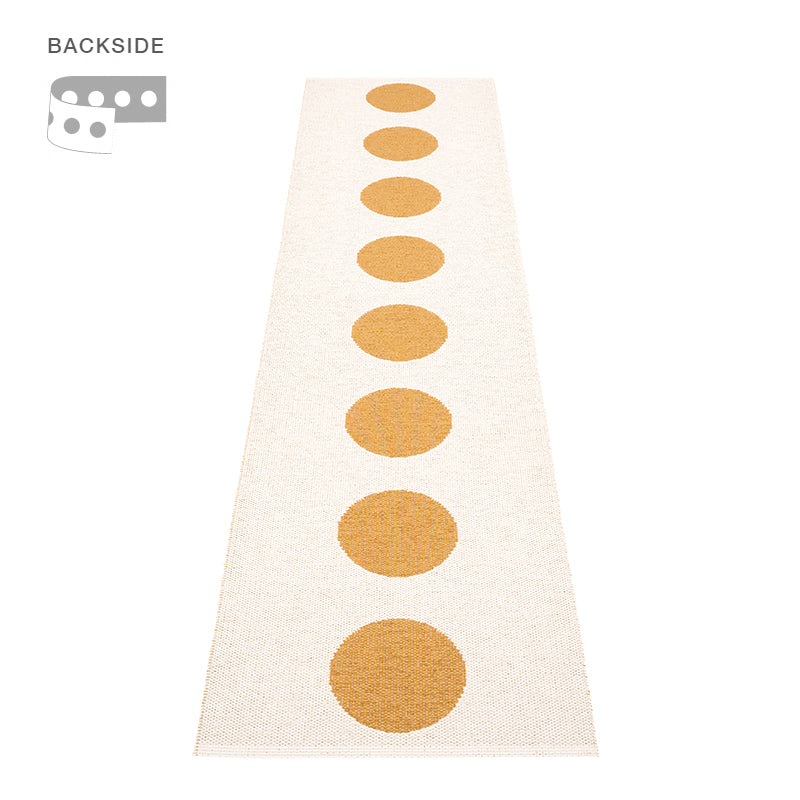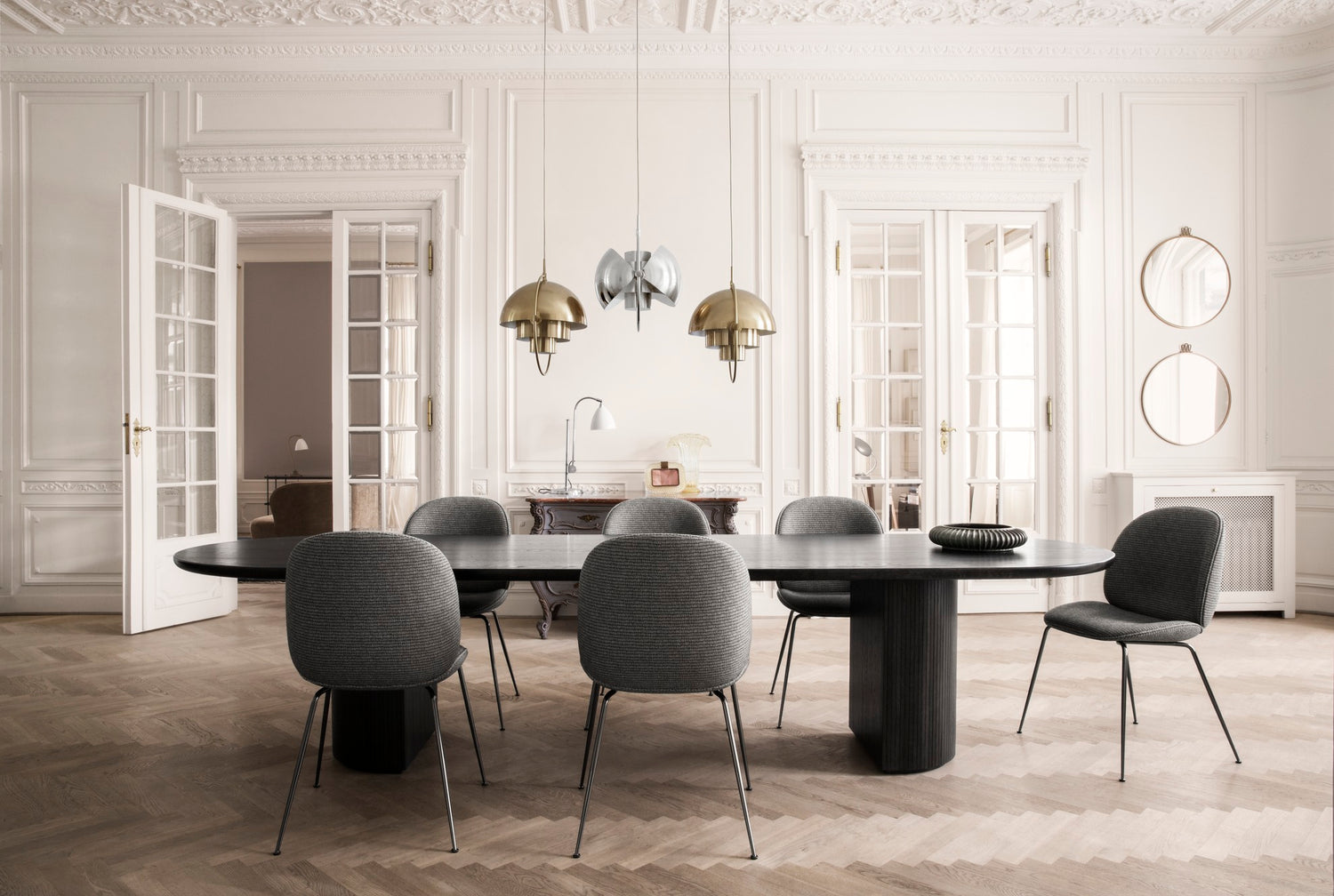 The Designer Favourite!
The Multi-Lite was first drawn in 1972 when Louis Weisdorf did an exception to his own design custom of using multiple repeating elements. Instead it reflects his passion for diversity. The Multi-Lite pendant has two individual rotating shades and can be transformed into multiple combinations where the light can be directed upwards, downwards or exude an assymetrical art light. The lamp is available in different colors and all the shades are white lacquered inside.