Explore The World of Scandinavian Design
Since 2006, Danish Design Located in Singapore has been the go-to source for the best in Scandinavian brands. Iconic and New Modern pieces from Denmark, Norway, Sweden and other Northern European Countries.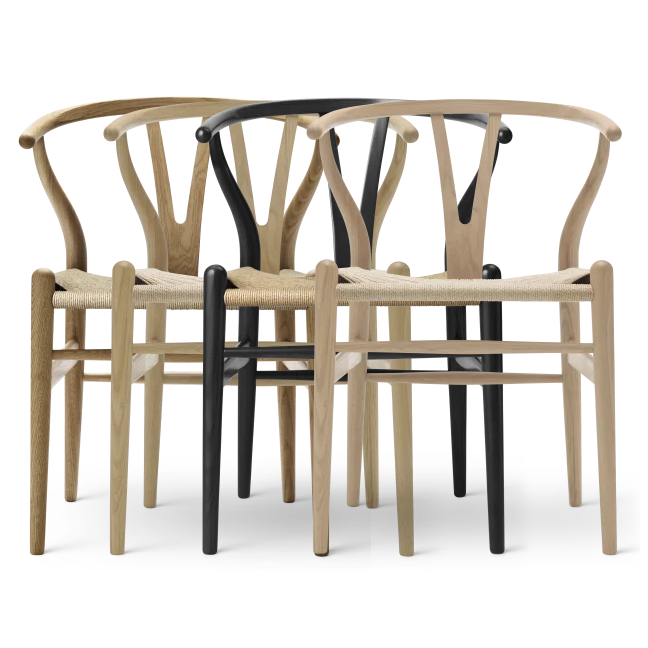 EXTRAORDINARY PRICING ON CARL HANSEN & SØNS - CH24 WISHBONE OAK VARIANTS - $1,131 EA. [GST & Delivery Included] Regular Retail Price - $1,614 SAVE $483
From September 1st to November 30th, 2023 Oak Variants Including: Oiled Oak, White Oiled Oak,
Soaped Oak, and Painted Black Oak - All Variants Are With Natural Colour Paper Cord Seat
Orders Must Be Placed By Nov. 30th At 4pm.
This special offer applies to indent orders only, no minimum purchase required. Please E-Mail Us To Place An Order - sales@danishdesignco.com
MAKING OF AN ICON - THE BEETLE by GUBI, DENMARK
Strikingly simple in form but full of personality, GamFratesi's Beetle Chair combines crafted details and advanced manufacturing technologies to produce something truly original: a highly versatile, extremely comfortable, and beautifully expressive dining chair inspired by the forms of nature.
The beauty of the Beetle is not just aesthetic; GamFratesi's design has proven extraordinarily versatile, allowing the creation of an expansive and ever-growing furniture family. Thanks to the adaptability of its original design language, the Beetle Collection has grown to include chairs for every function, as well as tables, sofas, and stools.