GUBI
GUBI Private Dining Table - 260x100 - Black/Brown - 20% Off
Regular price
$6,505.60 SGD
Regular price
$8,132.00 SGD
Sale price
$6,505.60 SGD
Unit price
per
Sale
Available To Order
Gubi Private Dining Table Black/Brown Ash Veneer

Designed by Space Copenhagen.

The Private Dining Tables share the elegance, symmetry, and inspiration from traditional Japanese joinery with the rest of Space Copenhagen's Private Collection. The veneered wood tabletops, in Brown Black Stained Ash and Light Stained Oak, are joined to the two tapered legs via a solid wood crossbeam, resulting in a sturdy stance and a refined appearance.
Large in scale but lightweight in appearance, the dining tables share the same inspiration as the rest of the Private Collection: the beauty, balance and simplicity found in antique Japanese furniture. The tables embody Space Copenhagen's modern-day response to the traditional craft techniques used in Japanese joinery, which are visually translated into signature design details.
The Private Dining Table is constructed from four wooden elements: two tapered legs are attached to the veneered tabletop via a solid-wood crossbeam, which is held in place by strong metal fixings. The result is a stable and sturdy table whose robustness is belied by the delicacy and refinement of its appearance.
Considering the social rituals of dining in their design, Space Copenhagen elected to make the tables slightly narrower than is typical of dining furniture. This allows ample space for all the components of a family meal, but also brings diners closer together, enabling more intimate experiences and facilitating conversation with a greater number of people, keeping dinner a highly convivial affair.
The simplicity and understated elegance of its design allows the Private Dining Table to be teamed with a wide variety of chair typologies – from traditional dining chairs to more modern styles of seat – making it an unusually versatile piece of furniture.

Table Dimensions: L260 X W100 X H73 Cm
TABLE TOP THICKNESS 30cm / 11.8in

Gubi provides a two-year warranty against manufacturing defects in standard products (materials and designs), valid for two years from the date of dispatch. The warranty does not extend to ordinary wear and tear, wear of or damage to upholstery and surfaces (including surface finish) nor damage caused by wrongful and/or insufficient maintenance. For the purpose of this provision, standard products shall mean the products specified and directly priced in the price list published by Gubi. The warranty shall also lapse if the products show signs of incorrect or extreme use or other physical damage.
Share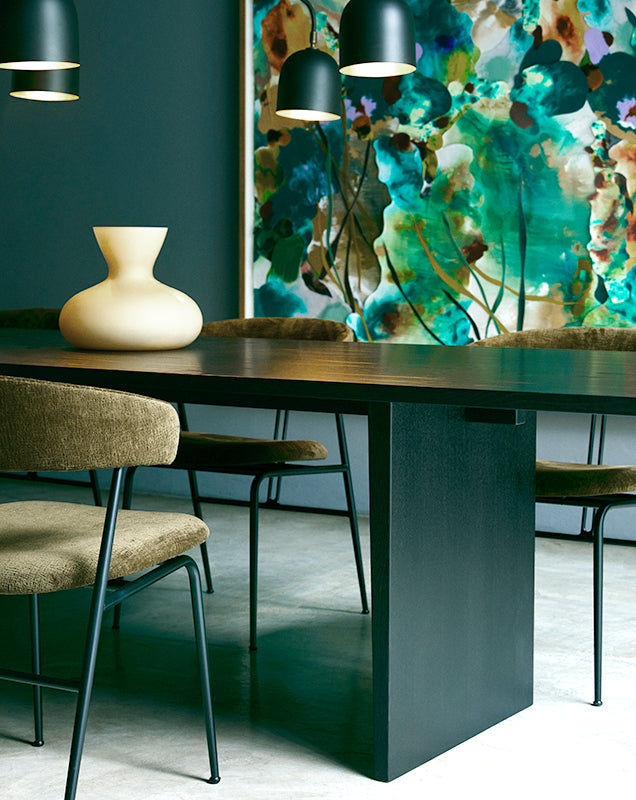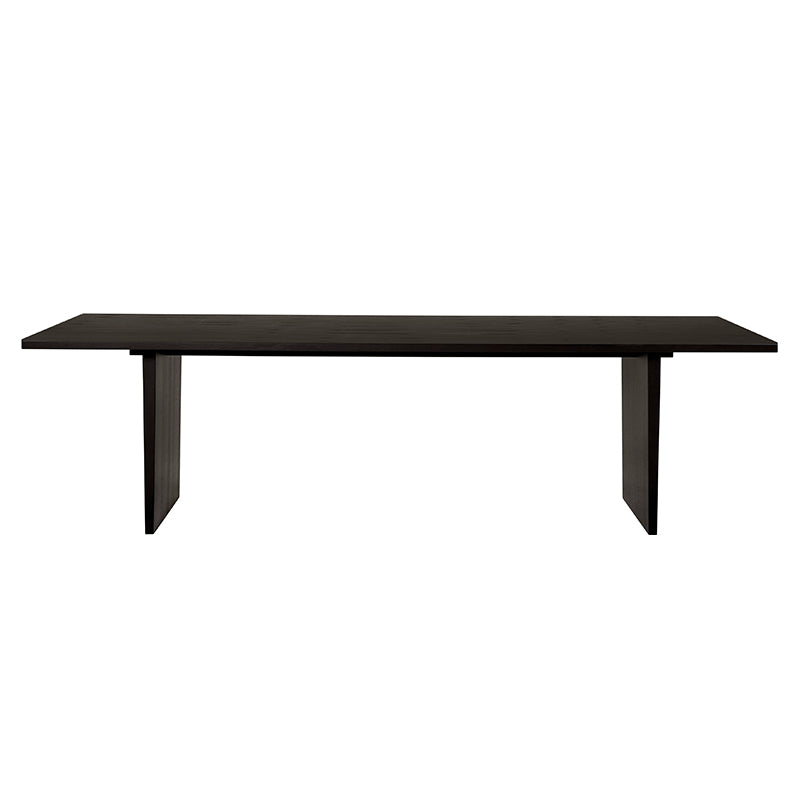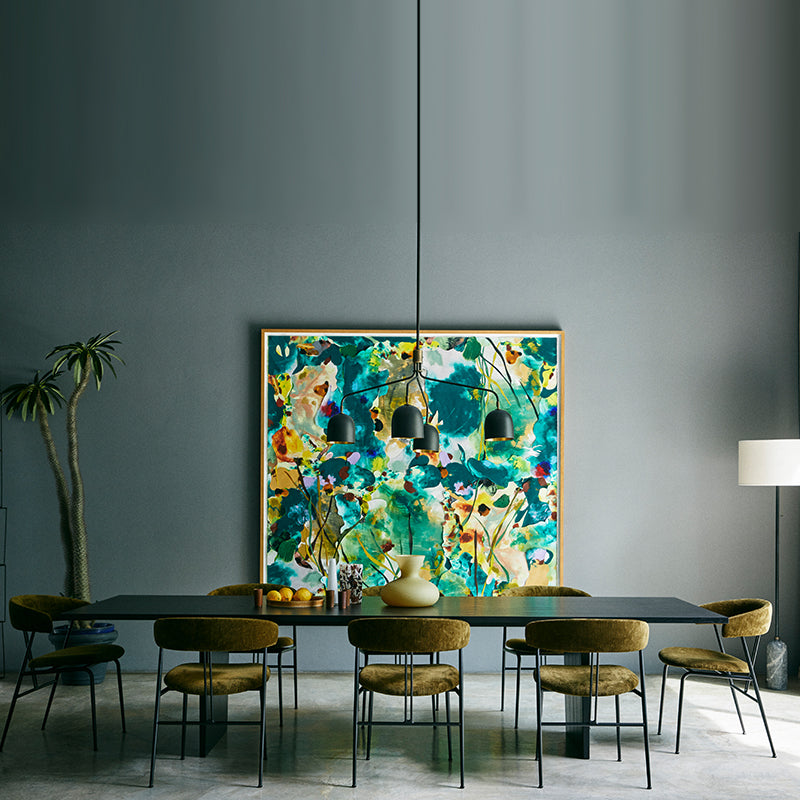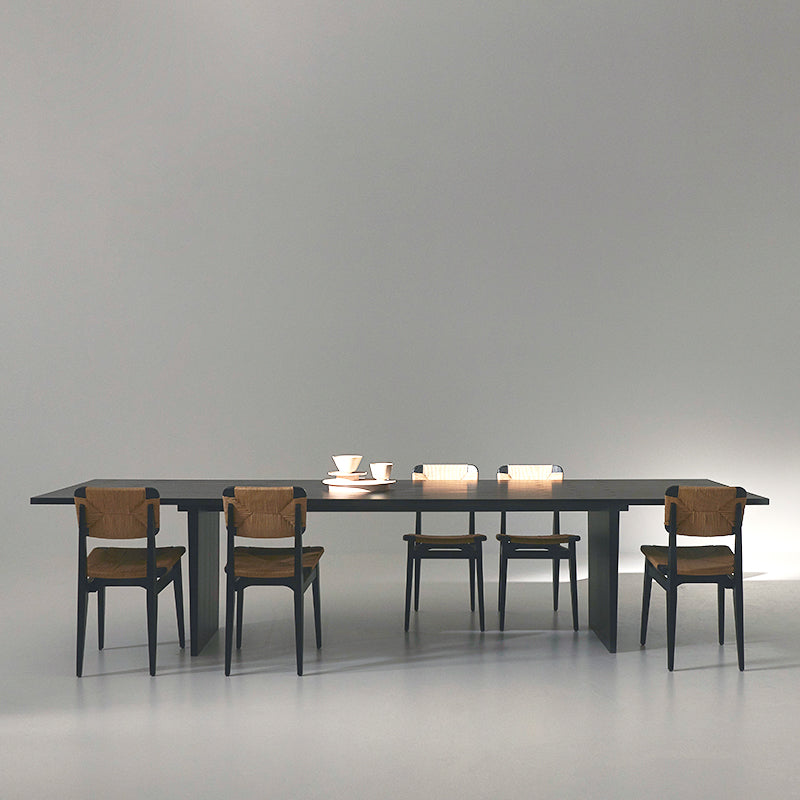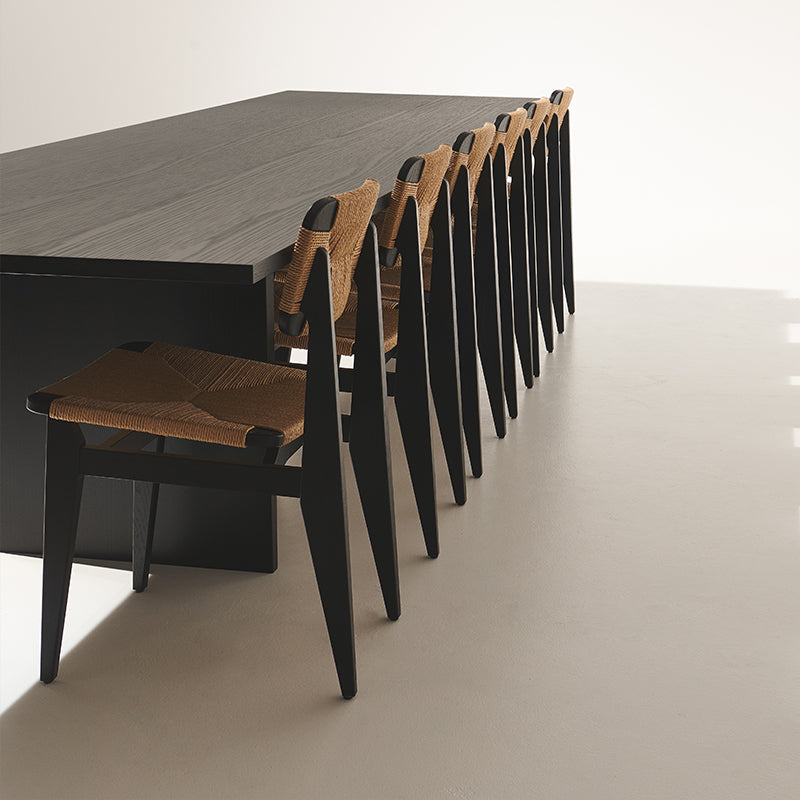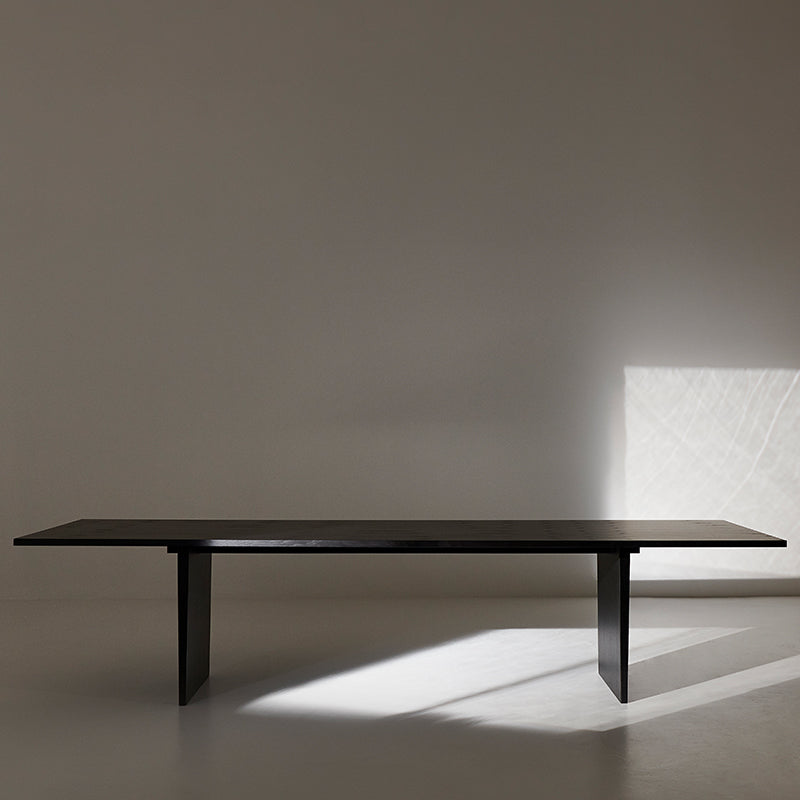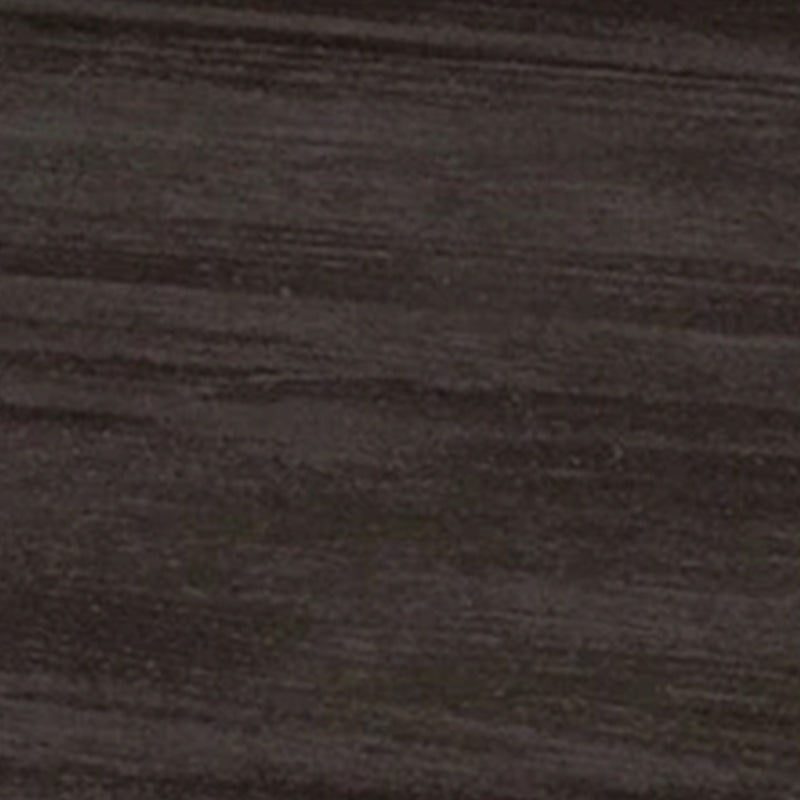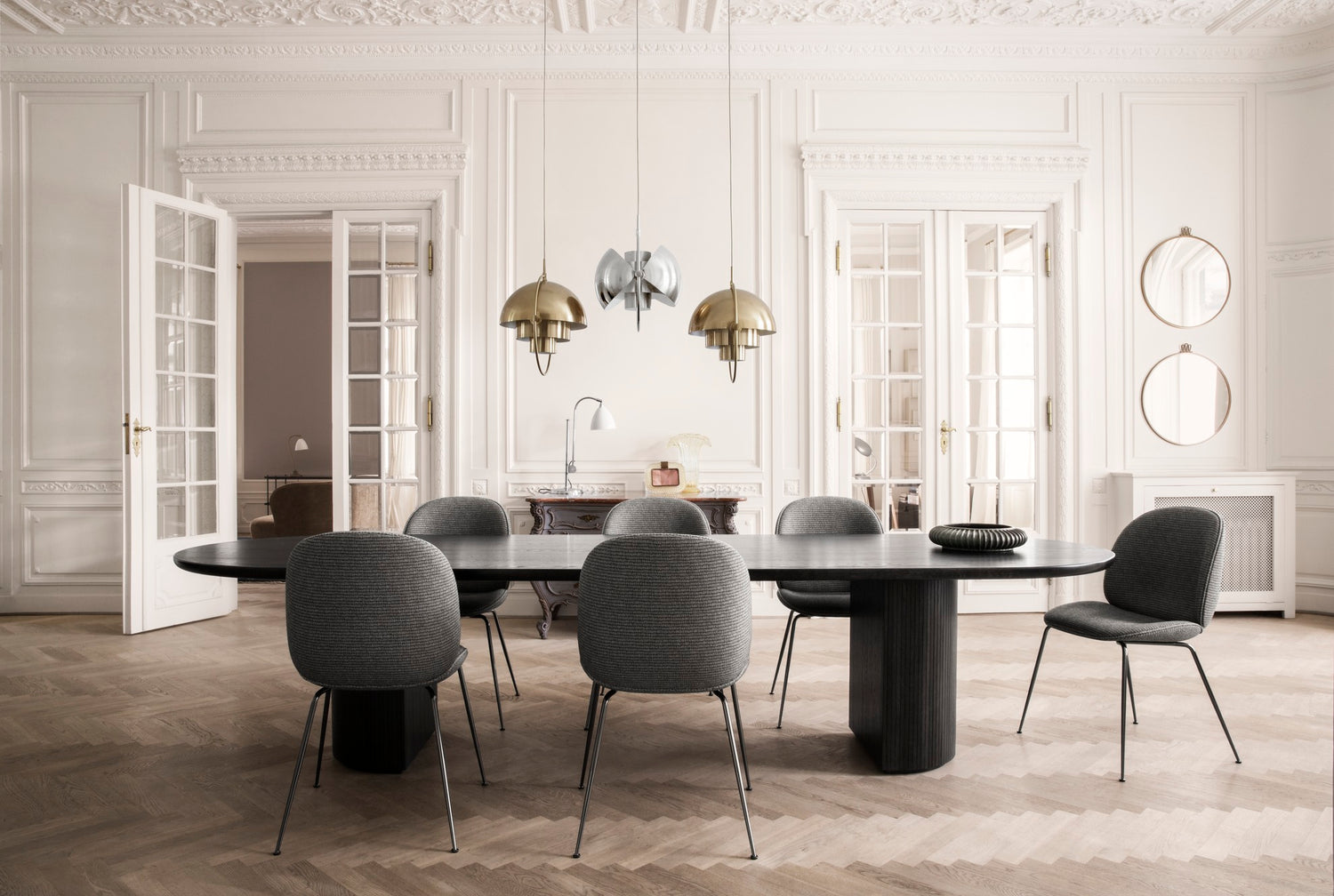 The Designer Favourite!
The Multi-Lite was first drawn in 1972 when Louis Weisdorf did an exception to his own design custom of using multiple repeating elements. Instead it reflects his passion for diversity. The Multi-Lite pendant has two individual rotating shades and can be transformed into multiple combinations where the light can be directed upwards, downwards or exude an assymetrical art light. The lamp is available in different colors and all the shades are white lacquered inside.