EILERSEN
EILERSEN Great Lift Sofa - 240 x 107 CM - "Patrick" Velvet Beige - 20% OFF
Regular price
$17,165.60 SGD
Regular price
$21,457.00 SGD
Sale price
$17,165.60 SGD
Unit price
per
Sale
Available To Order
This Item Has Been Moved to Our Showroom
Please Enquire To Purchase Display Stock
[send enquiry to: - sales@danishdesignco.com]
GREAT LIFT SOFA
Design: Jens Juul Eilersen
With Down-top Seat Cushions
240 x 107 CM [Modular]
Closing Arm Section L&R. 120 X 107 Cm
2x 60x60cm with Sewn Edge cushions
2x Ø17x63cm Head Roll
With Fully Removable Covers

Embark upon the epitome of a floating experience. A total experience of enjoyment, comfort, quality and functionality places Great Lift amongst the haute couture of sofas. Great Lift is nothing less than excellent.

The backrest has a lifting mechanism divided into sections which allow seating to be set individually. You can raise the back 13 cm if you would like a seat with neck support, and in one easy movement, the backrest glides back to the starting position.

Sitting comfort is maximised with our springy, down upper seat, which consists of a foam core wrapped in down and surrounded by a feather-proof pillowcase. Great Lift is born with two arm/neck-roll pillows which give good support to both arms and neck. The down filling in both the arm-roll pillows and back pillows emphasise the sofa's invitation to comfort. You can purchase extra arm-roll pillows and down pillows in sizes 60 x 60 cm and 80 x 60 cm and all pillows have a zipper so the cover can easily be washed or dry-cleaned (follow the fabric's care and maintenance instructions). 

Great Lift measures 107 x 240 cm so there is plenty of space to stretch out after reading a good book or the newspaper. Standard delivery has 15,5 x 4 x 2 cm, slanted-legs in brushed stainless steel. Alternatively Ø32 mm legs in brushed stainless steel or Ø50 mm legs in brushed stainless steel.
Fabric: "Patrick" 
Colour #07
Price Group 6
Leg: 155 x Ø22 mm, slanted-legs in brushed stainless steel, corner positioned.
Arm height: 60 cm • Arm width: 9 cm
Total depth (frame): 107 cm • Seat depth: 67 cm
Total height (frame): 70/83 cm • Seat height: 43 cm

Fabric Patrick:
Composition: 100% cotton
Abrasion: 54.000**** - BS EN ISO 12947-2
DO NOT WASH - Dry clean: Perchloroethylene (PERC)
NOTE: Velvet fabrics change appearance depending on the angle from which it is viewed. The change can range from a more matt and darker surface to a shinier and lighter coloured one. The change is also noticeable in those areas where the fabric is exposed to wear and tear. This change is typical of velour fabrics and is an expected and intrinsic feature of this material.
Solid-wood frame with Nozag-spring seat-base, covered with polyurethane foam in a 250 g pre-compressed, fibre-fill wrap. Seat cushion filling is a down-top cushion consisting of a highly elastic polyurethane foam core with a wrap of 100% down and small duck feathers sewn into a ribbed, feather proof cambric casing. Back cushion and neck-roll filling is 100% down and small duck feathers sewn into a ribbed, feather proof cambric casing. To retain the feather cushion's appearance and shape, regular fluffing-up and airing are recommended.
Warranty
5 years - Covers Sofa Construction - Wear & Tear To Fabric /Leather Covers Is Not Covered
Images are for reference only and may not represent the actual item, in terms of model and material.

Share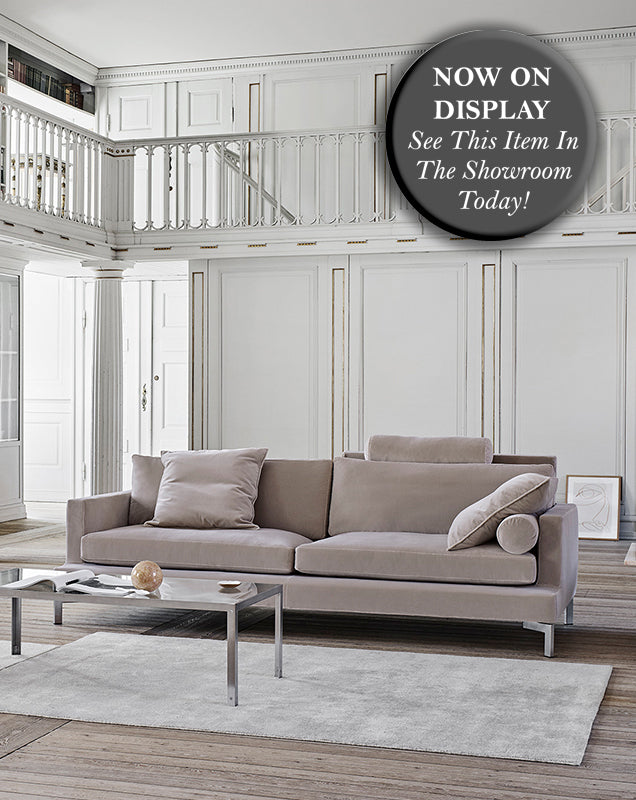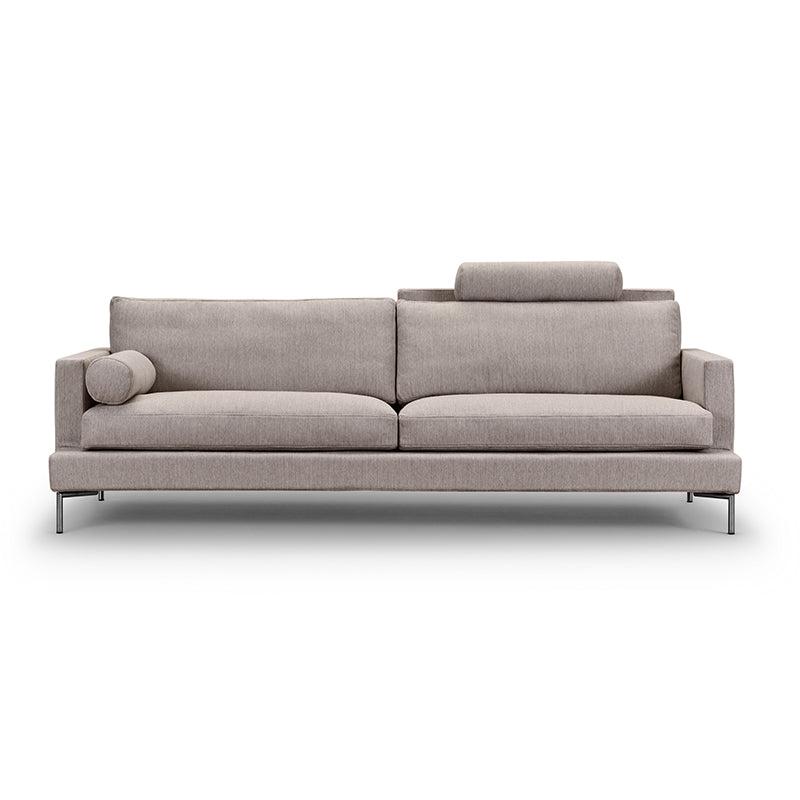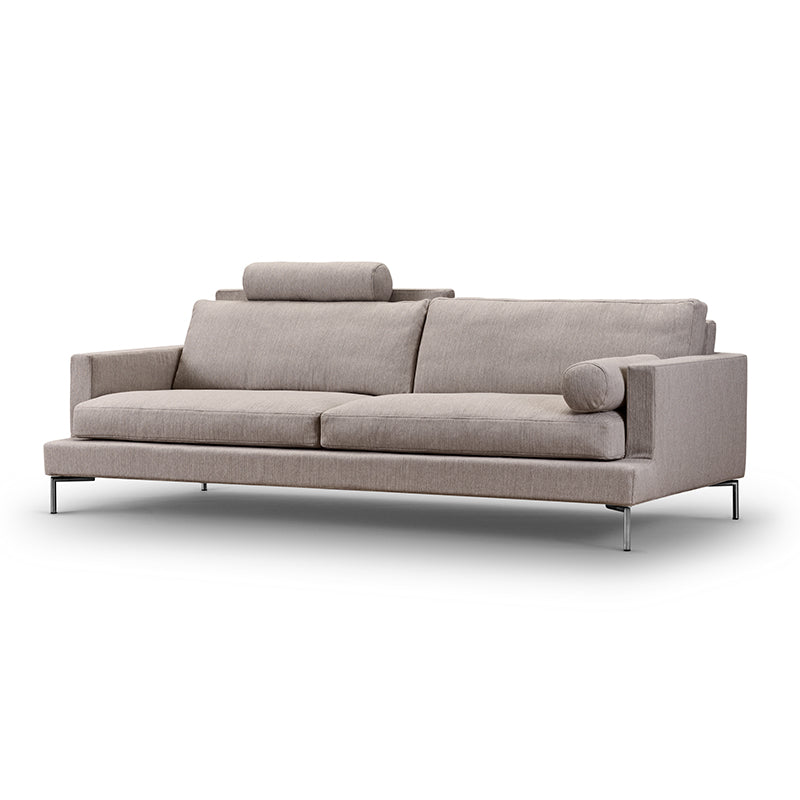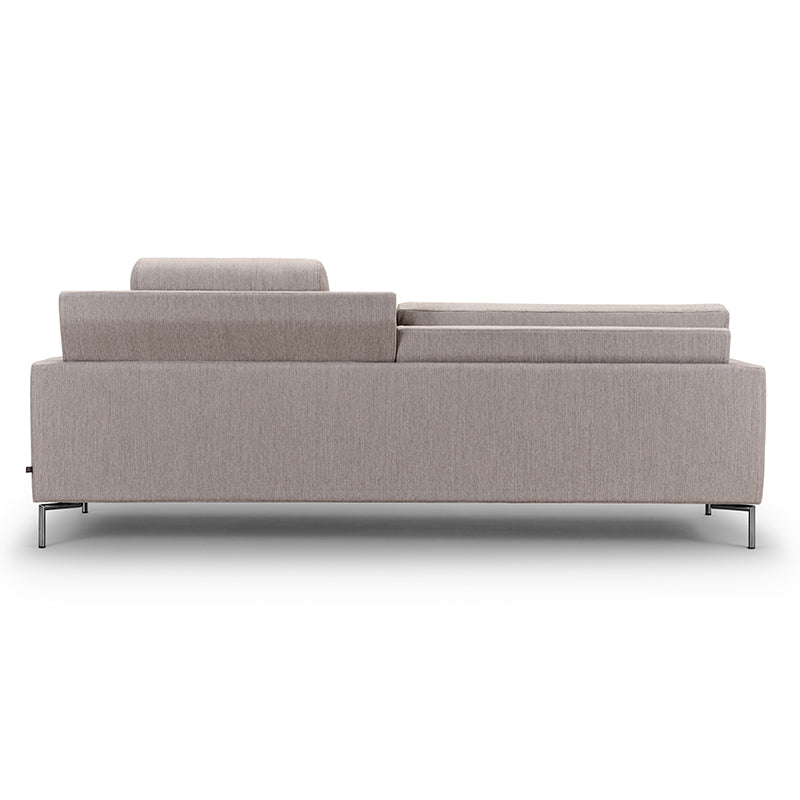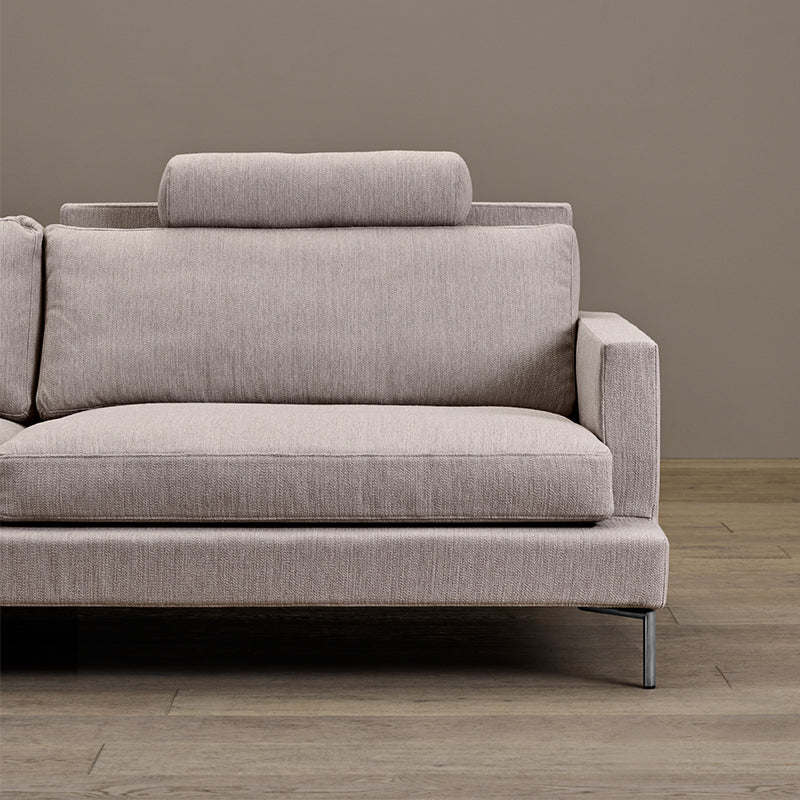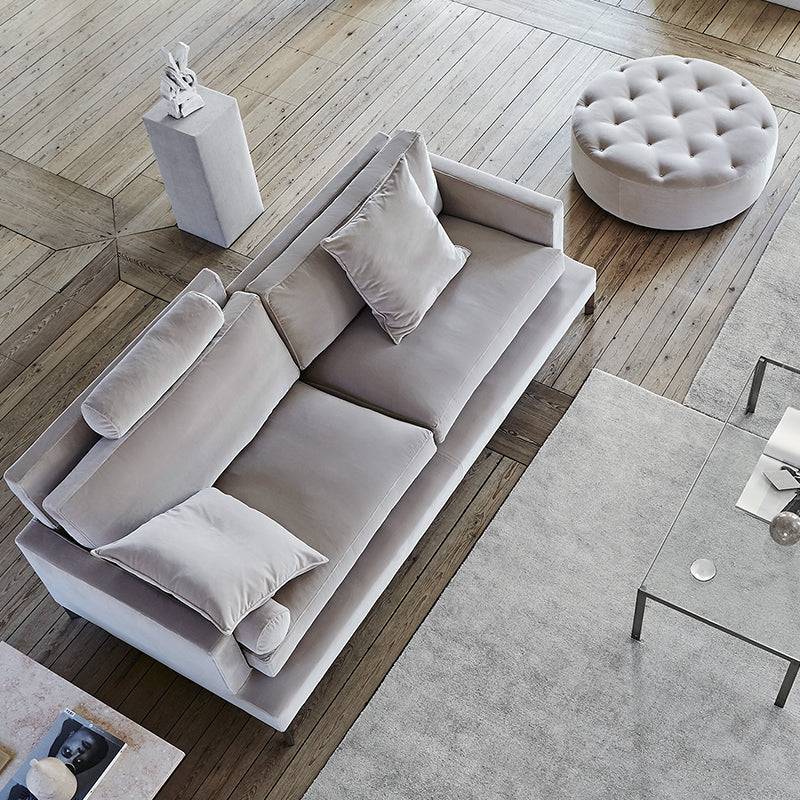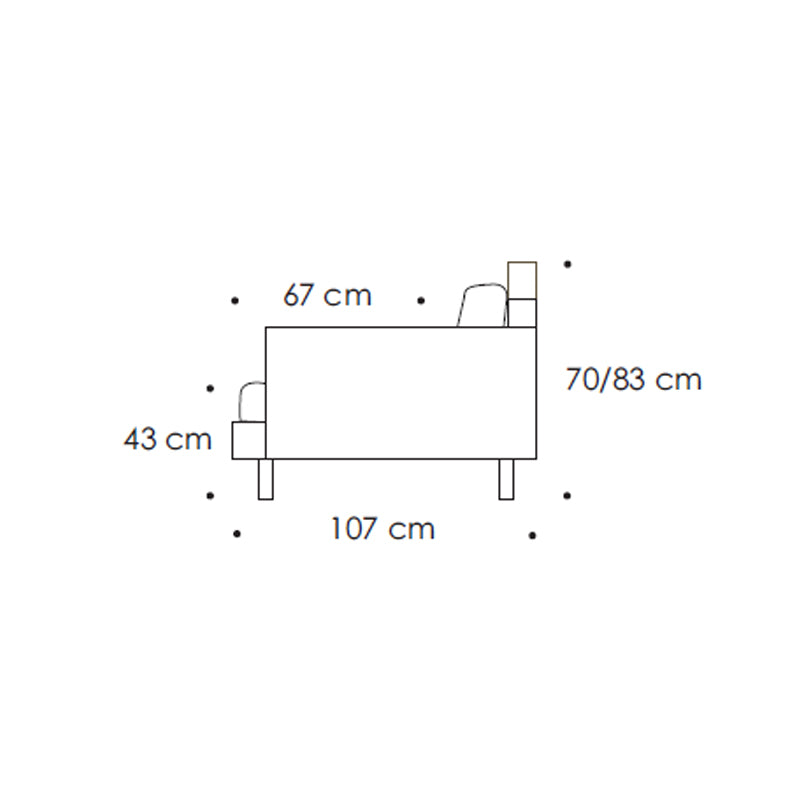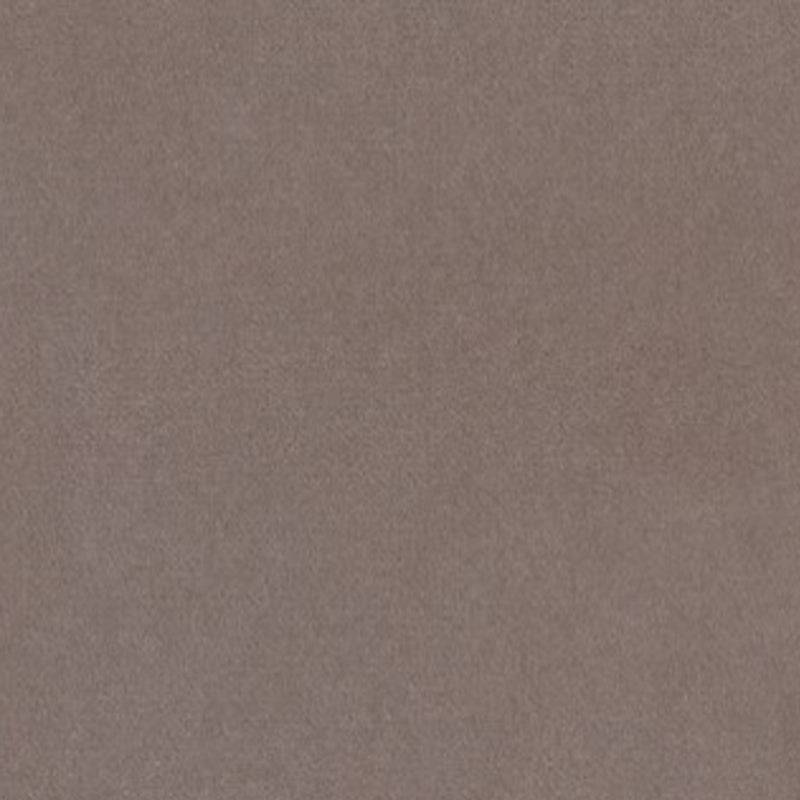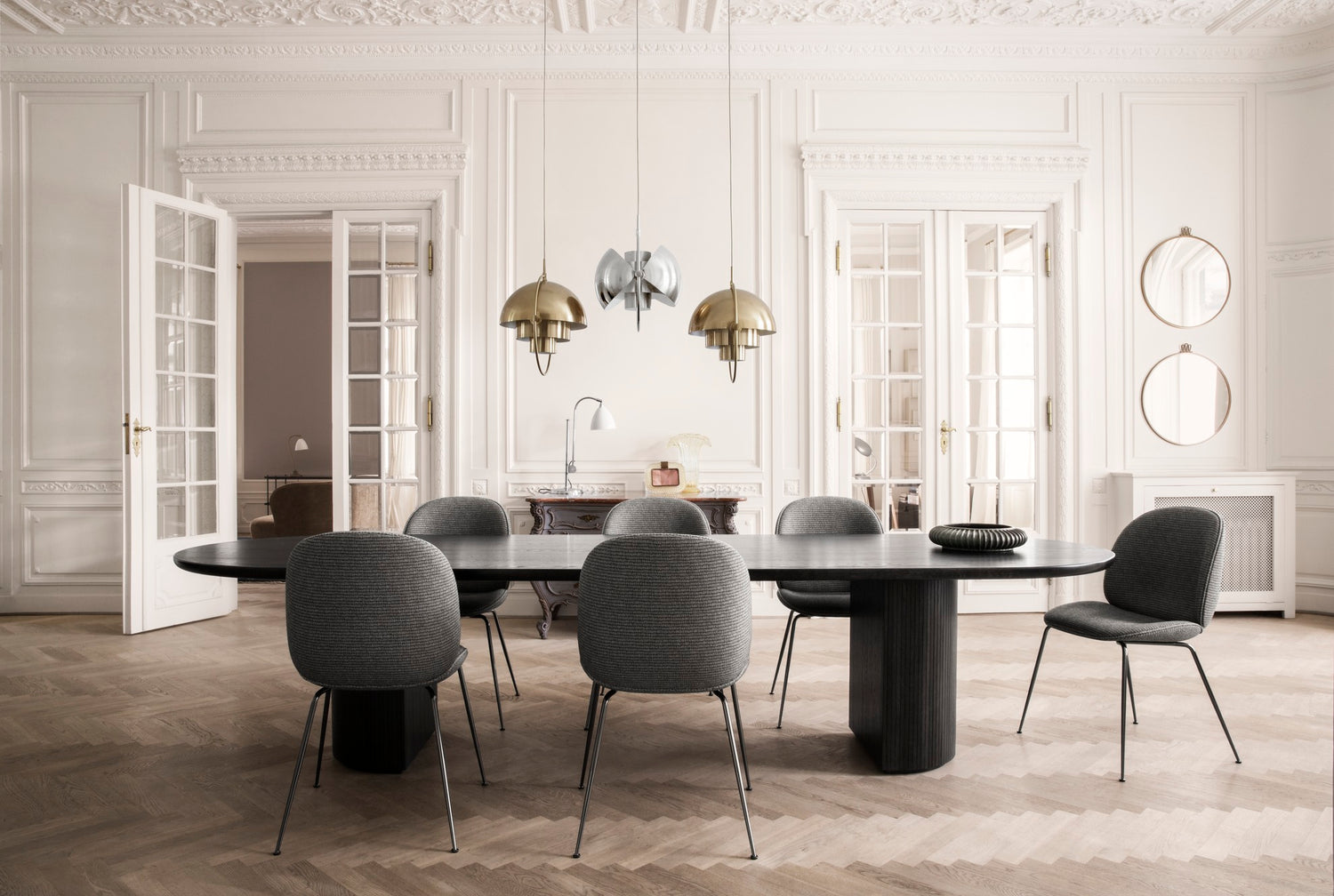 The Designer Favourite!
The Multi-Lite was first drawn in 1972 when Louis Weisdorf did an exception to his own design custom of using multiple repeating elements. Instead it reflects his passion for diversity. The Multi-Lite pendant has two individual rotating shades and can be transformed into multiple combinations where the light can be directed upwards, downwards or exude an assymetrical art light. The lamp is available in different colors and all the shades are white lacquered inside.